WHY AVEDA
Aveda Salons and Spas are founded on the common mission of caring for you and caring for the  world around us. Our salon team is trained to serve your every need and expertly care for you. Aveda salon professionals are continually educated on the latest trends and techniques to transform your look with styles inspired by the fashion runways from around the world.  Aveda professionals understand how to listen to your needs and provide you with a thorough consultation so you can be comfortable and confident during your salon/spa experience.
Our full line of Aveda products allows you to re-create your salon/spa experience or look at home. Made with organic and natural pure flower and plant ingredients, our products are proven to have powerful results, all while protecting and preserving our environment. At Aveda, we believe that Beauty is as Beauty Does℠ and live that mission every day through our use of 100% post-consumer recycled material in our packaging, 100% wind-generated power in our manufacturing and by donating over $18 million dollars since 1999 to help clean and protect the environment.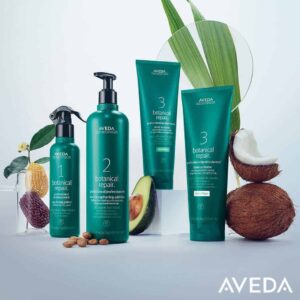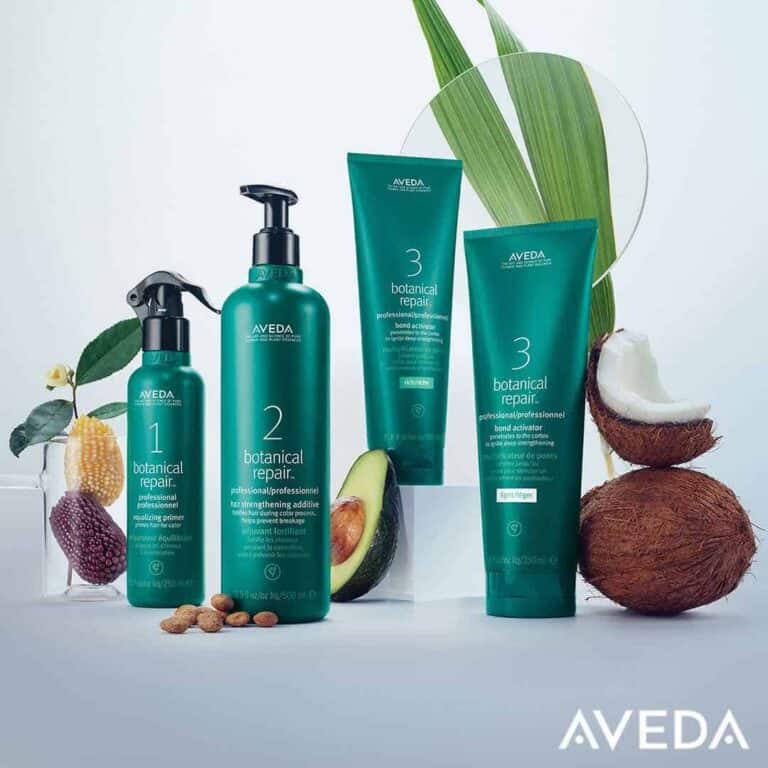 Aveda
Aveda strives to set an example for environmental leadership and responsibility, not just in the world of beauty, but around the world. Headliners is proud to be an Exclusive Aveda Salon. 2021 marks a groundbreaking chapter in the evolution of Aveda – all of their hair care, hair color, body care, makeup, and aroma products are 100% vegan-now and forever.
Paul Mitchell® Pro Tools™
Paul Mitchell® Pro Tools™ feature our exclusive Express Ion Complex™—the most advanced ionic technology available. Sold only in professional salons, these high-tech tools will help you create salon quality styles at home.
Elchim Professional Hair Styling Tools
All Elchim products are characterized by the unmistakable quality and style that can only come from European design. Elchim creates the perfect balance between power, performance and working time. Elchim's high pressure technology provides higher air pressure which allows you to reduce operating time without damaging the hair with excessive heat.
Patricia Locke Jewelry
A Chicago designer with a national reputation. Her jewelry is beautiful, geometric, contemporary with heirloom overtones
Hobo Handbags
A lifestyle brand of leather handbags and wallets founded on the principles of creativity, originality, and quality. Has a passion for the past and an eye to the future. Our heritage-hip brand philosophy builds innovative design, purposeful details, and iconic style into each and every one of our signature products.
Thymes Candles
Naturally inspired fragrances that go with any and every decor. Thymes candles are soy based and burn soot free.
VIETRI
VIETRI exclusively imports the most beautiful handcrafted Italian products for tables, homes and gardens in the world! Master artisans, inspired by Italian art and fashion, produce timeless designs that inspire casual yet elegant living.
join our studio
Register now for news, incentives, and the latest trends.
© 2016-2021 HEADLINERS DESIGN STUDIO. ALL RIGHTS RESERVED.